Clinic Operations Manager
Lower Umpqua Hospital District
Full Time - Work at Location Address
Added on: 11/17/2023
Description
Department: Outpatient Clinics
Location: DFHC
Reedsport, OR 97467
JOB SUMMARY:
Under the general direction of the Senior Director of Clinic Operations, the Clinic Manager will be responsible for the oversight of the day-to-day operations of Dunes Family Health Care and Reedsport Medical Clinic. The Clinic Manager must have in-depth knowledge of healthcare regulations, medical billing terminology and experience in rural healthcare. The Clinic Manager will be responsible for daily personnel management, assisting the Senior Director of Clinic Operations with meeting performance goals as well as patient and provider communications. The Clinic Manager will manage staff and provider schedules.
ESSENTIAL DUTIES:
1. Day-to-day management of clinic operations, including maintaining appropriate staffing levels and managing provider schedules.
2. Complete personnel evaluations when they are due and promote staff development.
3. Monitoring current procedures to improve efficiency.
4. Assisting in the collection and reporting of quality metrics and data.
5. Assisting Senior Director of Clinic Operations with planning, development, implementation and evaluation of clinic programs and services.
6. Prepares regulatory reports to ensure compliance as needed.
7. Manage and create provider schedules. Ensure adequate coverage for each day per the RHC guidelines.
8. Coordination with Human Resources in regards to screening of applicants, interviews and candidate selections for open positions within the clinic.
9. Responsible for submitting and approving all employee and provider timecards in a timely manner
10. Provide support in the resolution of patient/customer service issues
11. Ensure the physical environment is maintained and conduct regular safety rounds
12. Reviewing inventory for availability of supplies and equipment necessary for patient needs
13. Demonstrate interpersonal and communication skills along with high degree of initiative and independent judgement.
14. Other duties as assigned
QUALIFICATION REQUIREMENTS:
Education and License:
Bachelor's Degree in Healthcare of related field, preferred.
Certifications:
BLS, Required
Experience:
1. 3-5 Year's working in a Rural Health Care Clinic, preferred
2. Previous management experience, required.
3. Knowledge of personnel management, budget administration and knowledge of management of rural health clinic programs, required.
Additional Qualifications:
1. Working knowledge and understanding of regulations pertaining to Rural Health Clinic.
2. Strong organizational skills, motivated, self-directed, able to work independently, prioritize and juggle multiple projects, meet deadlines and achieve results.
3. Ability to develop and maintain policies.
4. Excellent verbal and written communication skills.
5. Commitment to Lower Umpqua Hospital District's mission, vision and values.
WORK ENVIRONMENT:
Works in an office environment.
PHYSICAL DEMANDS:
Frequent use of computer and phone, and standard office machines. Must be able to stand, sit, stoop, twist, kneel, reach, push, pull using proper body mechanics and move/lift varying amounts of weight to a maximum of 50 lbs.
This is a Full-Time position that is eligible for benefits.
Meet the Owner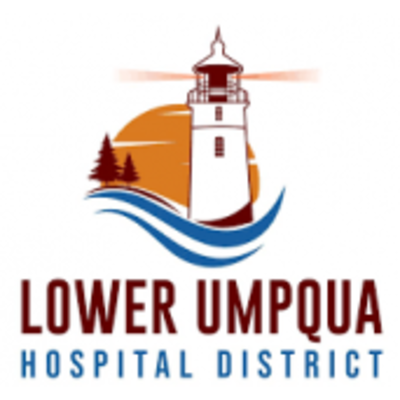 LUH
Owner
In the early 1950's, a non-profit corporation called the Lower Umpqua Association was formed to deal with the need for local medical care in coastal Douglas County.In 1954, a Lower Umpqua Area Hospital District was formed that included the Reedsport, Winchester Bay, Gardiner and Scottsburg areas. Donations from the community and three major lumber companies, as well as tax levies, formed the ... more ancial base with which to start a new hospital. With the help of a Hill-Burton grant, a federal grant to aid in building rural area hospitals, the hospital was built in the early 1960s.The hospital, built in the form of a modified Maltese cross, opened February 3, 1964 with eighteen acute care beds and twenty-two nursing home beds. Equipment to furnish the rooms and various departments was donated by civic and fraternal groups and individuals in the community. Dr. Rickard W. McLean was the first Chief of Staff, and an elected five-member Board of Directors administered the affairs of the hospital under the auspices of the Lower Umpqua Hospital District.The hospital was managed by independent hospital administrators until 1977 when A.E. Brim and Associates, Inc., hospital management consultants, were hired to manage the hospital. less