Respiratory Therapist, Day Shift
Lower Umpqua Hospital District
Full Time - Work at Location Address
Added on: 11/17/2023
Description
Employment type: Full-Time
Department: Respiratory Therapy
Location: Hospital
Reedsport, OR 97467
JOB SUMMARY:
The Respiratory Therapist is responsible for performing all aspects of Respiratory Therapy and Electrocardiography, in a proficient and competent manner according to policies and procedures.
ESSENTIAL DUTIES:
1. Small / Large Volume Nebulizers
2. Lung Expansion
3. Chest Physiotherapy
4. Nasotracheal Suctioning
5. Oxygen Administration /Titration.
6. Pulse Oximetry
7. Arterial Blood Gases
8. Patient monitoring and assessment
9. Arterial blood gas interpretation with corrective action
10. Competency with Respironics VAPS
11. Competency with Respironics Esprit Ventilator
12. Competency with Respironics Vision BiPap
Ventilation Management:
13. Competency with Phillips V60 ventilator
14. Competency with Hamilton Galileo T1 ventilator
15. Competency with Newport HT50 Transport ventilator
16. Airway care (Oral-Tracheal Hygiene).
17. End tidal CO2 monitoring
18. Ventilator Weaning Parameters
19. Extubations
20. CPAP/BiPAP
Emergency performance:
21. Intubations (Infant, Pediatric and Adult)
22. Unstable infant deliveries (equipment proficiency)
23. Cardiopulmonary arrests / Trauma (airway management, chest compression's, equipment proficiency)
Pulmonary Rehabilitation / Testing:
24. Patient education of disease process and breathing retraining
25. Pulmonary stress testing / 12-minute walk test
26. Pulmonary function testing (equipment proficiency)
27. Pulmonary function testing (slow vital capacity, forced vital capacity, Carbon Monoxide diffusing capacity, maximal volume ventilation, Maximal negative inspiratory / positive expiratory force and Nitrogen washout studies)
28. Patient strength and conditioning exercise (with Physical Therapy)
29. Oximetry exercise tests (pulmonary rehab / home oxygen qualification)
Electrocardiography:
30. Standard 12 lead tracings (EKG)
31. )
Documentation:
32. Documentation of all therapies and proper placement within patient chart in the electronic medical record which includes scanning documents and inter-district mailing.
Patient Billing:
33. Completion of all daily billing forms according to services rendered on worklist
Cleaning of equipment / maintenance / supply:
34. Must be able to properly disassemble, clean and reassemble equipment.
35. Must be able to perform basic trouble shooting of equipment in use.
36. Must ensure non-billable items are ordered and supplied.
37. Must perform safety tests on all required equipment before use.
QUALIFICATION REQUIREMENTS:
Education and License:
High School Diploma/ GED.
Graduation from an A.M.A. accredited Respiratory Therapy program.
Must be credentialed as a Registered Respiratory Therapist with NBRC
Certifications:
Advanced Cardiovascular Life Support (ACLS)
Basic Life Support (BLS)
Pediatric Advanced Life Support (PALS) - within six months of hire date
Experience:
Additional Qualifications:
1. Must dress in a professional and clean fashion while on duty.
2. Must maintain personal hygiene while on duty.
3. Must display professional behavior to patients, visitors, physicians, and co-workers.
4. Identification badge must be worn while on duty.
5. Must follow safety procedures for handling of cleaning materials.
6. Must follow universal precautions with all patient contact.
7. Must follow isolation guidelines and utilize appropriate protective equipment.
WORK ENVIRONMENT:
Works indoors in an air-conditioned environment.
PHYSICAL DEMANDS:
Frequent use of computer and phone, and other standard office machines. Must be able to stand, sit, stoop, twist, kneel, reach, push, pull using proper body mechanics and move/lift varying amounts of weight to a maximum of 50 lbs.
This is a Full-Time position that is eligible for benefits.
Meet the Owner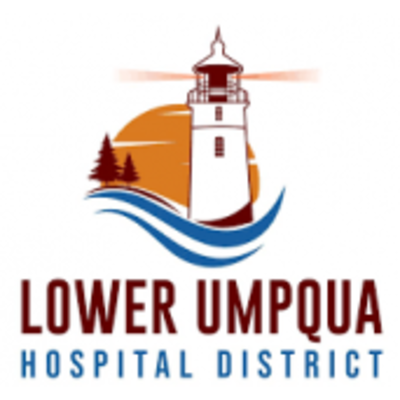 LUH
Owner
In the early 1950's, a non-profit corporation called the Lower Umpqua Association was formed to deal with the need for local medical care in coastal Douglas County.In 1954, a Lower Umpqua Area Hospital District was formed that included the Reedsport, Winchester Bay, Gardiner and Scottsburg areas. Donations from the community and three major lumber companies, as well as tax levies, formed the ... more ancial base with which to start a new hospital. With the help of a Hill-Burton grant, a federal grant to aid in building rural area hospitals, the hospital was built in the early 1960s.The hospital, built in the form of a modified Maltese cross, opened February 3, 1964 with eighteen acute care beds and twenty-two nursing home beds. Equipment to furnish the rooms and various departments was donated by civic and fraternal groups and individuals in the community. Dr. Rickard W. McLean was the first Chief of Staff, and an elected five-member Board of Directors administered the affairs of the hospital under the auspices of the Lower Umpqua Hospital District.The hospital was managed by independent hospital administrators until 1977 when A.E. Brim and Associates, Inc., hospital management consultants, were hired to manage the hospital. less