Discharge Planner Coordinator/Case Manager/Swing Bed Coordinator
Lower Umpqua Hospital District
Full Time - Work at Location Address
Added on: 10/17/2023
Description
Employment type: Full-Time
Department: Acute Care
Location: Hospital
Reedsport, OR 97467
JOB SUMMARY:
As a member of the healthcare team, he/she will be responsible for reviewing appropriateness of patient admissions to various levels of care, including inpatient, outpatient hold, and swing patients. Also, will review patient record and make recommendations for level of care for continued stay. In addition, he/she will coordinate plans for patient discharge from the facility.
Demonstrates compassion, respect, and caring attitude while working within the scope of a registered nurse, to provide care to patients and assistance to their families and visitors. Works collaborating with all other healthcare team members toward the best outcomes for the patient and the organization. All job duties are performed in a manner that demonstrates Lower Umpqua Hospital's "Partners in Care" philosophy
ESSENTIAL DUTIES:
1. Review all medical records for Acute Care, outpatient hold, and swing bed patients to determine appropriateness of care immediately after admission and throughout stay.
2. Report medical information to insurance carriers.
3. Issue letters of non-coverage when appropriate for Medicare.
4. Discuss level of care issues with physicians, family and patients as appropriate.
5. Coordinate plans with all disciplines.
6. Assist with coordination/performance of licensed staff in-services.
7. Liaison between patient, family and physician
8. Attend monthly Medical Staff meetings to discuss InterQual criteria and case review of deigned claims
9. Participates in RAC reviews and outcomes
10. Work with Surgery and RMC to pre-certify patients for procedures
11. Review all re-admission cases (30-days)
12. Place calls to patient's 3-days after discharge to discuss care while in the hospital, concerns while at home, prescriptions and follow-up appointments.
13. Review all medical records for patients exceeding 96 hours and report to Director of Nursing.
14. Document required statistics on the following:
· IP charts reviewed not meeting InterQual criteria
· UR reviews necessitating medical review form UR advisor and outcome
· IP admission and observation cases without UR review (admissions at night or on weekend)
· All acute IP 1-day and 2-day stays
· Acute IP admissions with 3-day length of stay and discharged to swing bed on 4th day.
· Number of days per month in IP overage.
15. Attends conferences and webinars
Swing Bed Coordinator
1. Provides Swing Bed patients with a copy of their Patient Rights upon admission and obtains their signatures specifying that they have received their rights.
2. Complies with CMS rules regarding swing bed criteria and services.
3. As necessary, assists patients and their families in the exercise of patient rights.
4. Coordinate multidisciplinary patient care planning conferences weekly or bi-weekly and document in patients' medical record.
5. Completes on-going charting in the nurse's notes for each Swing Bed patient.
6. Coordinates patient care routines with other departments and special rehabilitative services.
7. Makes rounds, if available, with the physician at the weekly visit.
8. Supervises provision and documentation of restorative care activities by nursing staff.
9. Work with physicians on patients meeting swing bed criteria and coordinate transfer of care.
Discharge Planning
1. Obtain orders and prescriptions for discharge equipment, meds, etc.
2. Meet with families and physicians, to discuss wishes and alternatives for care after discharge.
3. Discharge planning for Acute Care, outpatient holds, and swing bed patients.
· Review discharge instructions with patients prior to discharge (preferably two days or more for inpatients)
· Arrange for equipment as needed.
· Assist with placement arrangements.
QUALIFICATION REQUIREMENTS:
Education and License:
Graduated from an approved Registered Nurse program
Current Registered Nurse Licensure in the State of Oregon, required.
Certifications
BLS
Current Wound Care Certification, preferred
Experience:
Additional Qualifications:
1. Must know or be willing to learn Medicare, Medicaid, and OHP guidelines for admissions and continuing care.
2. Excellent documentation skills
3. Attention to detail a must
4. Able to multi-task
5. Must have knowledge of community resources
6. Effective phone interaction skills
7. Effective communication skills with physicians, and other medical or non-medical persons.
8. Ability to deal effectively with others.
9. Ability to think and act independently.
10. General knowledge of standard nursing techniques and procedures.
WORK ENVIRONMENT:
Works indoors in an air-conditioned environment.
Must be able to work with interruptions of phone, physicians, staff, administration, and the public.
PHYSICAL DEMANDS:
Frequent use of computer and phone, and other standard office machines. Must be able to stand, sit, stoop, twist, kneel, reach, push, pull using proper body mechanics and move/lift varying amounts of weight to a maximum of 50 lbs.
This is a Full-Time position that is eligible for benefits.
Meet the Owner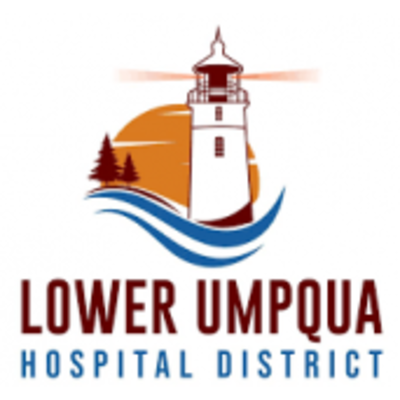 LUH
Owner
In the early 1950's, a non-profit corporation called the Lower Umpqua Association was formed to deal with the need for local medical care in coastal Douglas County.In 1954, a Lower Umpqua Area Hospital District was formed that included the Reedsport, Winchester Bay, Gardiner and Scottsburg areas. Donations from the community and three major lumber companies, as well as tax levies, formed the ... more ancial base with which to start a new hospital. With the help of a Hill-Burton grant, a federal grant to aid in building rural area hospitals, the hospital was built in the early 1960s.The hospital, built in the form of a modified Maltese cross, opened February 3, 1964 with eighteen acute care beds and twenty-two nursing home beds. Equipment to furnish the rooms and various departments was donated by civic and fraternal groups and individuals in the community. Dr. Rickard W. McLean was the first Chief of Staff, and an elected five-member Board of Directors administered the affairs of the hospital under the auspices of the Lower Umpqua Hospital District.The hospital was managed by independent hospital administrators until 1977 when A.E. Brim and Associates, Inc., hospital management consultants, were hired to manage the hospital. less